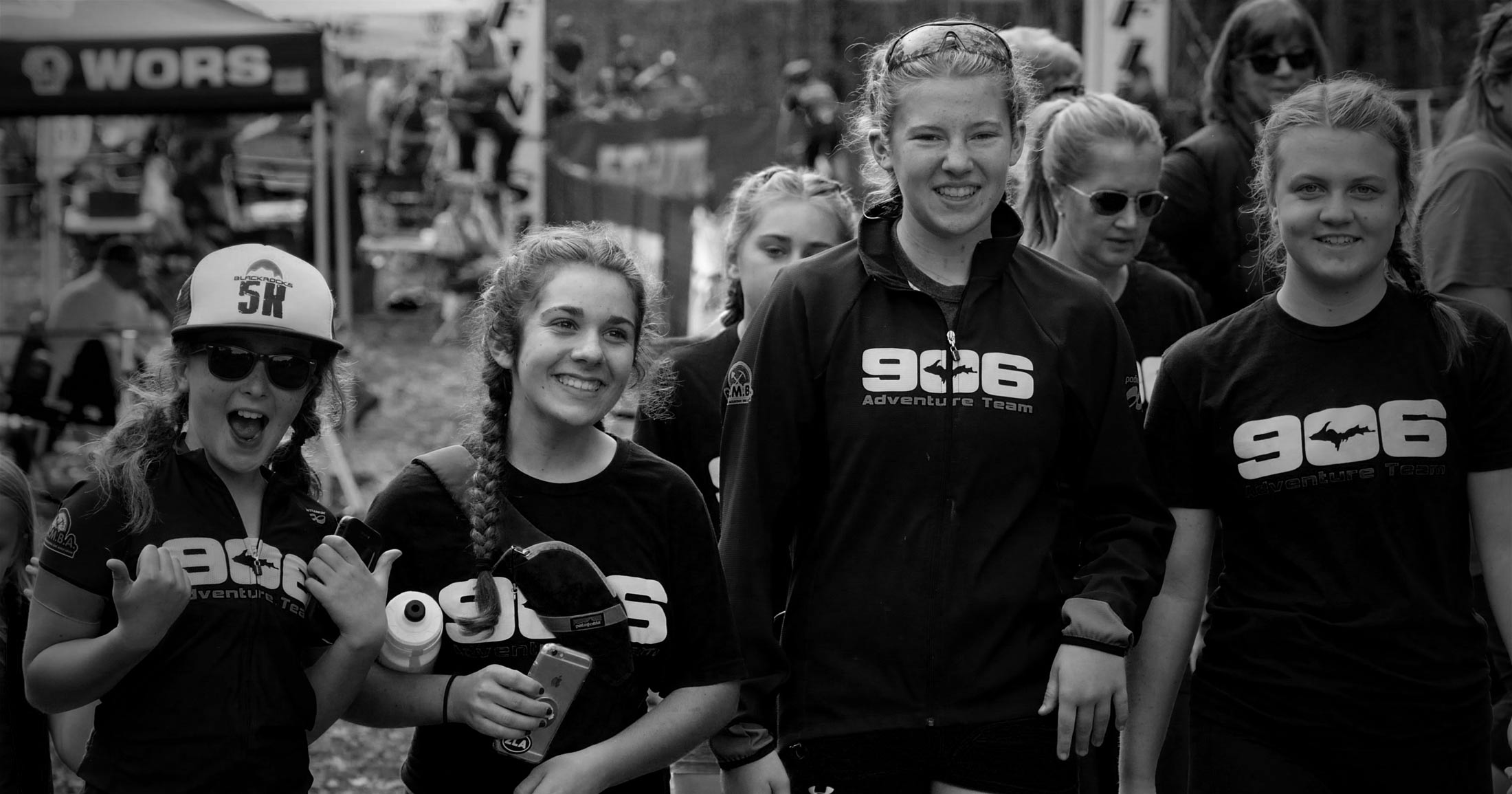 New & Returning Volunteers
You must fill out the 2020 survey to remain on our active volunteer roster for this year. Failure to respond to the survey will result in removal from our list.
Your volunteer commitment. This part is really important.
Thank-you for taking this step. Your commitment will help us introduce nearly 400-kids of all-ages to outdoor adventure and the best parts of U.P. life. Please be realistic about what you can and cannot do. Stated more directly – don't overcommit yourself. If you sign up we need to know you're going to be there.
Our ability to reach 400-kids is driven by our ability to recruit and train enough coaches to safely adventure with them. Last year we worked with more than one-hundred coaches across the Upper Peninsula. There's no easy way to say this except to come right out and say it: If people committ now but fade during the summer, or if they sign-up but cancel on a regular basis, it jeopardizes the whole experience for everyone. Be realistic, do what you commit to do.
Volunteer attendance will be monitored throughout the summer – if we identify non-participation or fading participation you will be contacted by a member of the Youth Program Staff. Please note: We understand summer is the prime time for vacations and we fully support your vacationing activities. Communicate – tell us when you'll be gone ahead of time. We like to call it "setting each other up for success".
In a perfect world we will be able to assign you to a group of kids at the beginning of the summer and keep you with that group the whole time. That's our goal anyway. We want the groups to form relationships and grow together all summer long.
When you fill out the survey – TAKE YOUR TIME:
Good info in = Good info out.
We need an email address you will check regularly. Whatever email you give us in the survey response will be the email we communicate to for the rest of the season.
Provide an accurate phone number.
Minimum requirements to work with the kids. This applies to all volunteers. You will have to:
Pass a background check.
Complete Risk Management Training.
Complete Concussion Protocol Training.
Complete 906 Adventure Training as provided.
Attend the Adventure Leadership Summit.*
Attend OTB (On-The-Bike) Skill Training.*
* If you cannot attend the Leadership Summit contact adventurecoordinator@906adventureteam.com
Pit Zone is our volunteer and coach on-boarding Portal. It will open March 1st, 2020. You will have 27-days to complete all of the required steps to volunteer this year. We estimate the time commitment to be about five-hours of computer work. If you are volunteering for one of the after school clubs you will also need to visit the Central Office at MSHS and fill out applicable paperwork.
Suzanne Hindman will be your Pit Zone contact: coaching@906adventureteam.com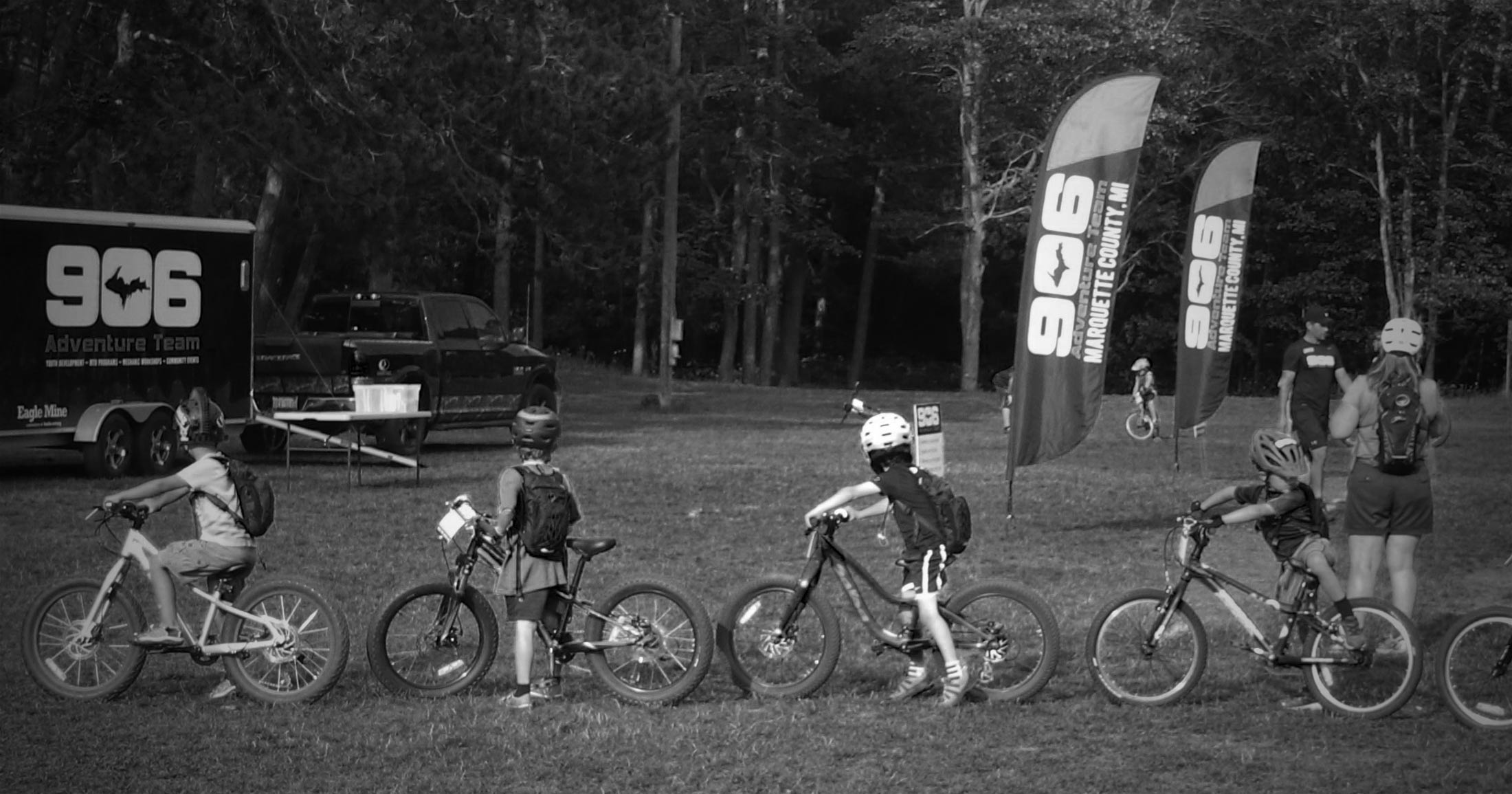 ADVENTURE LEADERSHIP SUMMIT
Saturday is for both local and visiting 906 Adventure Leaders. Sunday just is for 906 Adventure Leaders visiting from other communities.
Saturday, April 25th
Location: TBD
Time: 8:00am – 4:00pm Eastern Standard Time
Spend the day with 100+ 906 Adventure Team Leaders. It will be a great networking opportunity and chance to meet a wide variety of men and women who have been coaching our adventure model across the Upper Peninsula. Lunch will be included with your registration.
Topics will include
The Mission
906 Philosophy & Culture
Adventure Mindset vs. Competitive Mindset
Adventure Leadership Values
Why FREE isn't sustainable
Adventure Leader On-boarding & Requirements
Successful communication model
Brand representation
Risk Mitigation – Coach
Safety, Resources, Reporting – Organizational
Emergency Action Plan
Managing Medical Information and Emergency Medications
Concussion Protocol, Impact Testing
Trail Supporter Program, Trail Etiquette
Inclement Weather Protocol
Basecamp layout & Rules
Adventure Leadership Guide – Review
Sunday, April 26th
Location: TBD
Time: 8:00am – 12:00pm Eastern Standard Time
Breakfast and a deeper dive into creating an organization, building a board, insurance, finances, and much more.
Topics will include
Branding, Marketing, Vision
For profit vs. Non-profit
Insurance
Working with local foundations
Becoming self-sufficient
and more
Empowering people to become the best version of themselves through outdoor adventure.
Learn More
When you sign up for the 906 Adventure Team mailing list