You heard about us, visited our website, love what we do, and now you want to start an Adventure Team in your community. What's next? 

We'd love to hear from you. Please tell us where you are, where the program would ride, why you want to partner with us, and the role you would be willing to play to make it happen.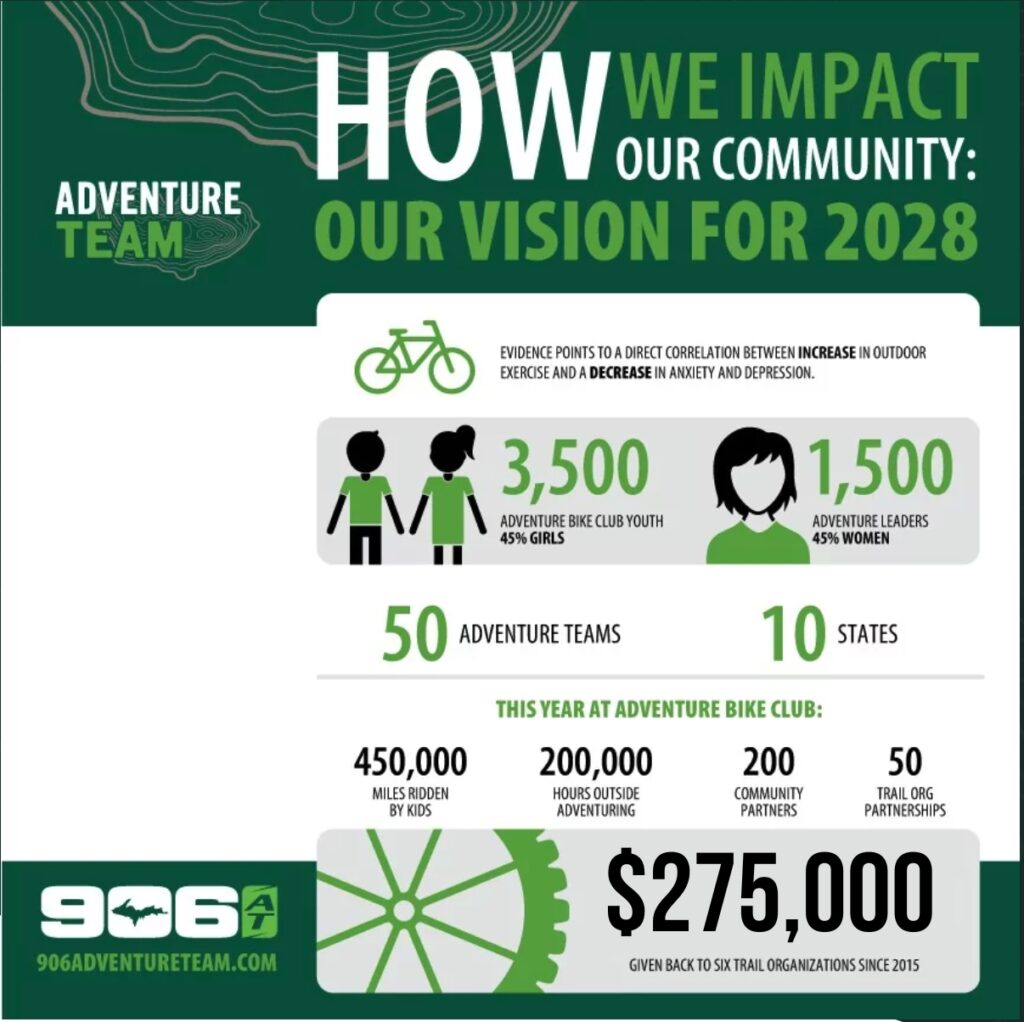 The most important thing you need to know before taking the next step is that we're trying to build a national community of teams committed to the same mission – creating more opportunities for more kids. Competition is an important lesson and part of life, but healthy, well-adjusted kids first need to learn how to compete against themselves and overcome things like self-doubt. They need to know how to fail and get back up. Kids don't need another competition. They need more time, committed role models, and to be challenged in ways that will instill confidence, encourage collaboration, and create resilience. They need us to show them how to develop a toolbox of attributes, skills, and competencies to help them get through life's challenging times. If we do that for them at a young age, they will be ready to take life head-on. 
Currently, we are only looking to establish new programs. If you have an existing program – keep doing you. Experience has taught us there's more than one way to do just about everything, and once you know what works for you, you should stick to it. Adventure Teams require specific training, background checks, equipment, and operating guidelines. We don't race; it's all about adventure. We look for big hills to climb, places to push our bikes, and places to develop new skills that will serve us on and off the bike. 
Interested in Starting An Adventure TEam In Your Community?
Complete the page form below to get the ball rolling.