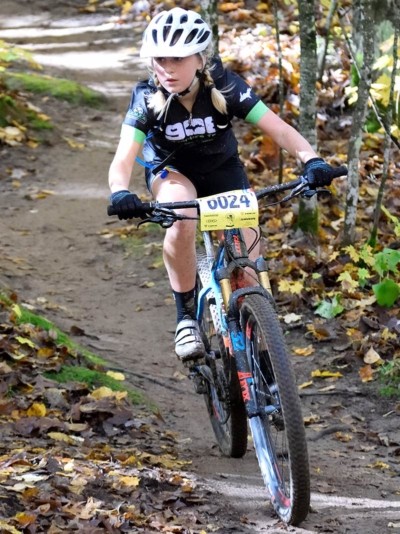 Nutrition (Fuel)
EQUIPMENT: SAFE RIDES ARE FUN RIDES
Make sure your child still fits on his or her bike.
Your child is going to be riding at speeds upwards of 10-15 MPH on the bike path, and in the woods, with a lot of other kids. Poorly maintained equipment will lead to potentially dangerous consequences. Have their bikes checked every spring by a professional local bike shop.
Common issues: Brakes don't work, shifters are broken, shifting is sloppy, derailleurs are bent, wheels are bent, tires are worn out etc. Have a bike shop check it over.
REQUIRED GEAR: WHAT THE KIDS NEED TO HAVE WITH THEM
Properly fit MTB specific helmet. No helmet = no ride.
Protective eyewear / clear.
Trail specific bike.
Water Bottle or hydration pack (make sure the bike has a bottle cage)
Healthy snacks such as granola bars, trail mix, bananas, peanut butter and jelly sandwich, beef jerky, or pretzels.
Weather appropriate clothing.
Proper footwear. No open toe or soft bodied shoes.
CLOTHING
Helmets required
Look ahead. Check the weather. Send them with anything they may need.
Durable, close toed shoes are required. No open toe shoes, flip flops, soft shoes etc.
Don't wear clothing that hangs down into the wheels and chain line.
Eyewear required.
We don't require them but do recommend riding gloves.
ABCD BIKE CHECKS
We'll teach the kids how to perform this bike check before every ride, but you can help reinforce it at home too!
A = AIR
Are your tires flat? Are they over-inflated? Set tires at 30 PSI.
Are your shocks set-up properly? Have a local shop check.
B = BRAKES
Do both brakes work?
Is there any rubbing when you spin each wheel freely?
Is anything loose? Bounce your bike to find out.
C = CHAIN
Is your chain rusted over? Full of gunk?
Are any links bent?
When did you last lube the chain?
D = DRIVETRAIN
Are the crank arms tight?
Is the cassette free of debris?
Are the front and rear axles tight?
How is everything shifting? Take a short ride and test it out.