Mike Kates
You are signed up for Adventure Bike Club (ABC), now what?
You've got the gumption, now you need the gear.
We want every ride to go as smoothly as possible so these are the things we think you should have.
Listed below is the required and highly recommended gear for each ABC ride.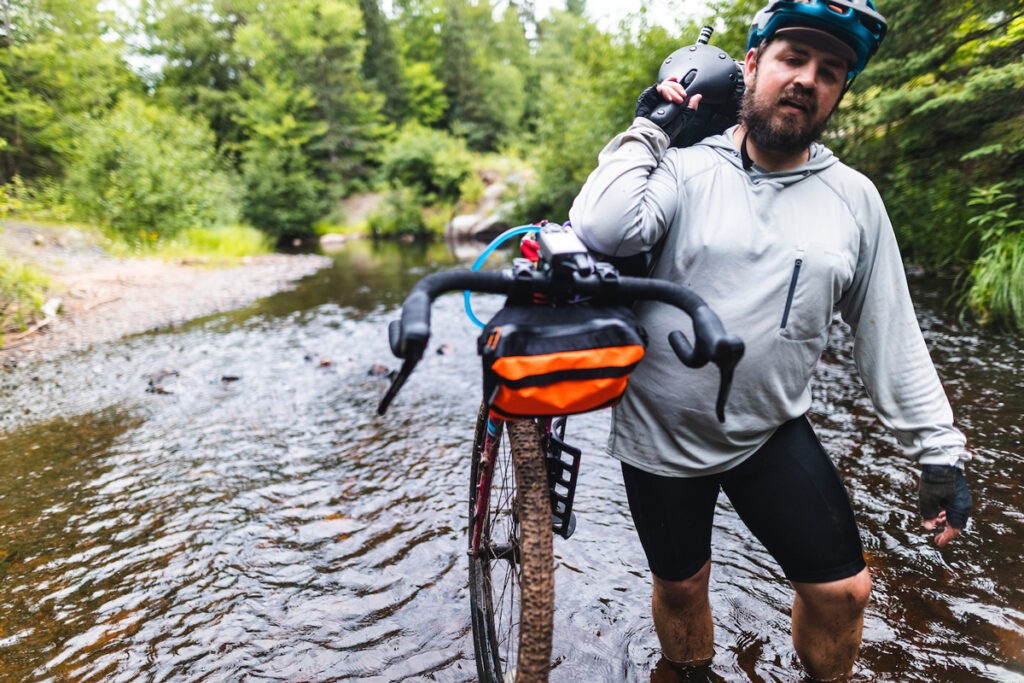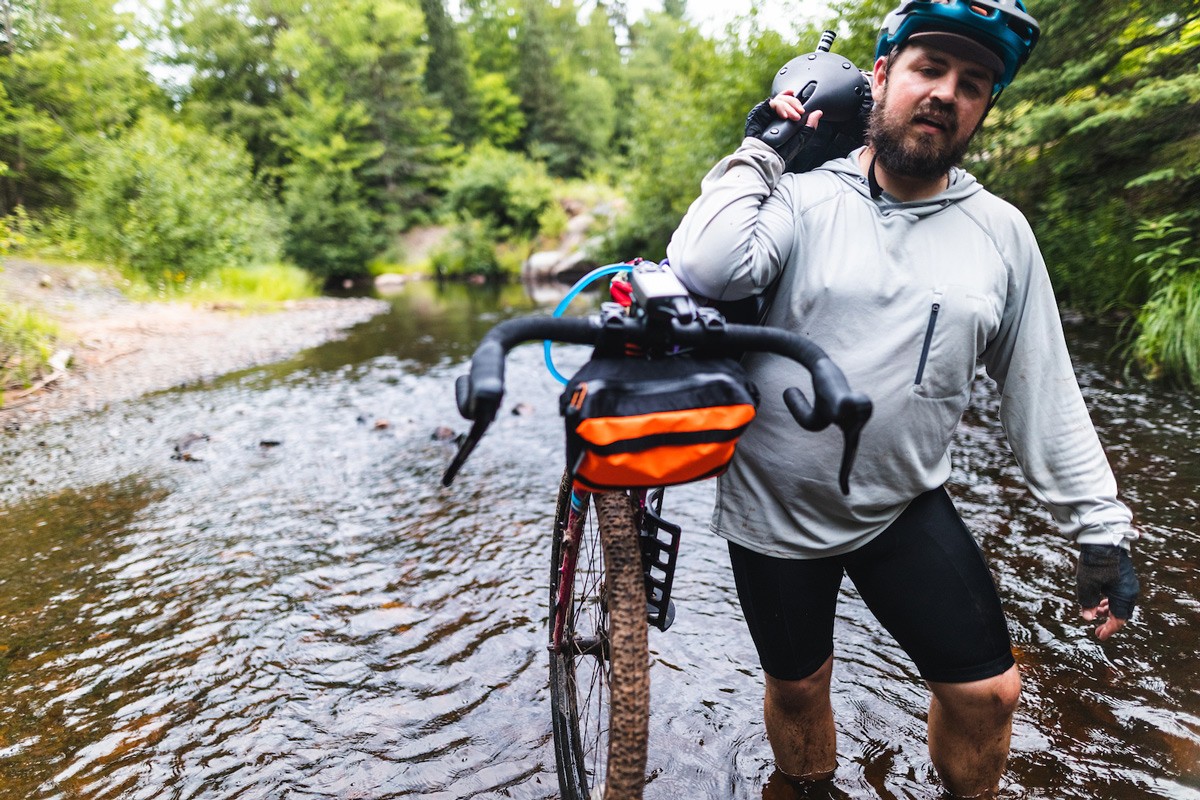 THE GEAR
The Bike (Required)
You will need a trail specific bike. A road or BMX bike may be great for riding around town but in ABC you will be taking you on terrain that is wet, sandy, and rocky. It is important that your bike can take the uneven trails. It is also important that your bike shifts well and has good working brakes. If you are unsure if your bike is suitable, show it to your coach or take it to a local bike shop. We can help you figure out what needs to be fixed or adjusted in order to be safe. If your bike is not appropriate we do have a limited number of bikes available for you to ride until you get a new bike or have repairs completed.
Helmet (Required)
You must have a helmet to ride. No helmet, no ride. End of story.
Your brain is the most important equipment you have. We must keep it safe.
Be sure that the helmet fits you. A helmet that is too large will move around on your head, can cover your eyes, or even come off if you fall. The helmet will not protect you very well if it doesn't sit on your head so make sure it isn't too small.
Before you put your helmet on loosen up all of the straps and clasps. Set the helmet on your head and make sure it sits fully on your head. If it doesn't sit I your head when all the straps are loosened it is too small. Once the helmet is in your head, slowly tighten all the straps until they feel comfortable but secure. Move your head around and make sure that the helmet does not easily move around or slide on your head.
It is also important that your helmet is in good condition. The materials that keep your head safe only work if they are in good condition. If your helmet is several years old, has spent significant time in the sun, water, or is significantly dirty, it may not properly protect you. If your helmet has been involved in a large impact or many small impacts it may not protect your head. Once your helmet has been involved in a large impact it should be replaced. Most people go though a helmet every few seasons, depending on how much they ride and what kind of falls or impacts they experience.
If you have questions on the fit of your helmet bring it to a local bike shop or ask on of your coaches.
Eyewear
We recommend that everyone have eye protection. When riding you may encounter sticks, rocks, dust and other objects that can get into your eyes during a fall or be being kicked up by another rider. Having eyewear can help to protect your eyes from these things. You can get special biking glasses but normal safety glasses can work as well. Bike specific safety glasses are typically more expensive. We recommend clear lenses for ABC because we are riding in the evening and in wooded areas. Glasses with strong tints can make it more difficult to see the trail when the sun goes down or when you are in tick woods.
If you choose to wear prescription lenses be aware that you are risking breaking these glasses.
Gloves
Gloves help to keep your hands safe during falls and collisions but also help you maintain control of your bike. Your grips can get covered with rain, mud, dirt, sweat and biking gloves can help with these factors. We recommend bicycle specific gloves as other gloves may not give you the protection or control that you need.
Water (Required)
You must have water with you for every ride. We recommend that everyone carry at least one water bottle. The easiest way to take water on the trail is attached to the bike frame. Many bikes with larger frames have spots for the bottle to be mounted inside the frame, others allow the bottle to be mounted to the front fork. Bottle cages that screw or bolt onto the handlebars can be dangerous during a fall. We don't allow bolt on handlebar cages. Hydration packs can be very good for carrying water. If your bike doesn't have the ability to carry a water bottle you will need a hydration pack. The advantage of a hydration pack is that you can carry nutrition, clothes, and whatever extra gear you may want to carry.
Nutrition (Required)
You must carry a snack on the trail. We recommend you carry a snack around 200 calories. We recommend a high protein snack such as granola bars, trail mix, bananas, peanut butter and jelly sandwich, beef jerky. Obviously, take care to not pack anything that you are allergic to.
Footwear (Required)
Your shoes need to be closed-toe shoes. No sandals. Slip-on or soft-soled shoes are not recommended. Slip-on shoes can come off your feet too easily and soft soles don't give you good control and can slip off the pedals. A good mountain bike shoe securely attaches to your foot and has a hard sole. Be sure that your shoe laces are not too long or they will get caught in your chain.
Clothes (Required, of course)
We recommend loose fitting athletic clothing. Pay attention to the weather, if the weather is colder you may need to wear longer sleeves and pants. Be sure that your pants aren't too baggy or long, potentially causing your clothes to get caught in the chain. Bringing layers can be very beneficial. You may start out feeling cold but as you get moving you may feel warm, or you may start warm but when the sun sets you may begin feeling cold. It is always a good idea to have an extra layer, this is where the hydration pack with extra space can be handy. Never wear jeans.
Medications (Required if needed)
If you have an inhaler or an Epi-Pen you must carry it with you on every ride.
If you have all the equipment listed above its a good start to having a safe, fun adventure.