We're excited to announce:
The Adventure Team is growing! ECYC (Eau Claire Youth Cycling) will be our fourth Adventure Bike Club community, and the first in Wisconsin. Our relationship with ECYC began a few years ago. Nate and Tiffany wanted to offer ABC in Eau Claire. After a trip to Marquette to observe Adventure Bike Club, and many phone calls later, they successfully launched ABC in Eau Claire. We're excited to add ECYC to the 906AT family. The partnership takes us to more than 200 volunteer leaders and 500+ youth in two states.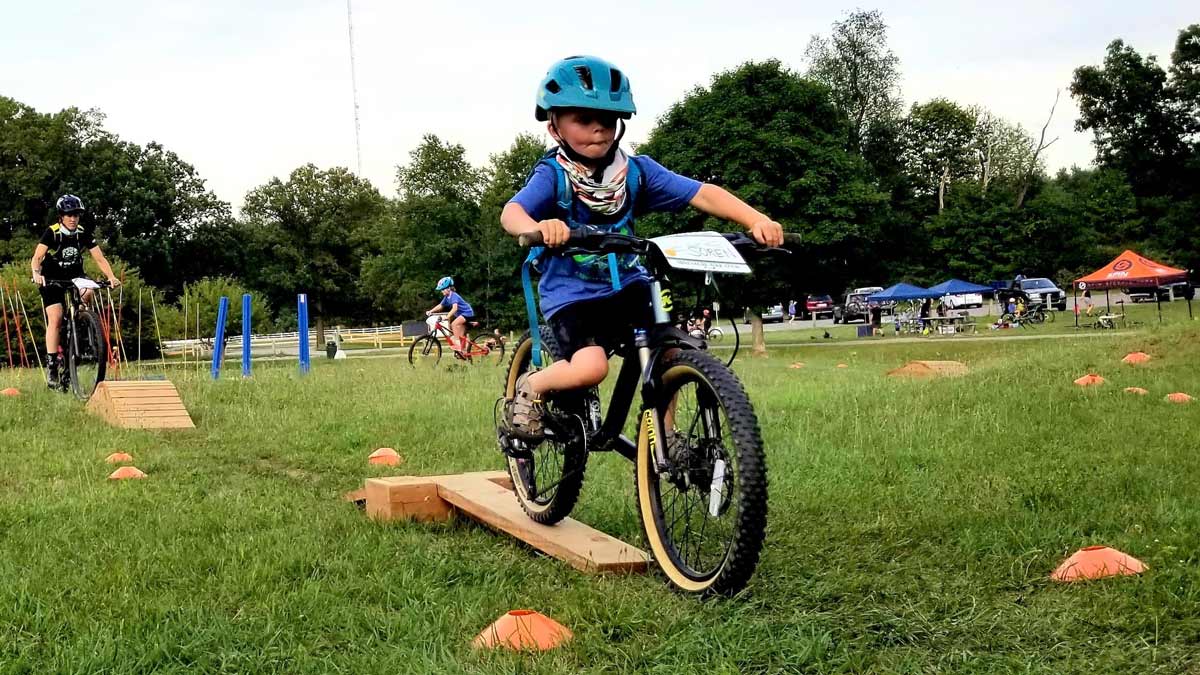 Our friends at CYC (Capital Youth Cycling) launched a bike club in Lansing, Michigan last summer. An incredible effort, launching a new program during a pandemic. 906AT will provide coach onboarding and licensing in 2021 for CYC volunteer leaders.
Volunteer with 906AT in 2021.
We need you. The kids need you.
We are a non-profit with the mission to encourage people, especially youth, become better versions of themselves through outdoor adventure. We are more than a bike ride. We are about exploring the woods around us, making new friends, building confidence and establishing new, healthy habits.
What is Adventure Bike Club
ABC is a summer youth mountain biking program open to all youth, ages 5 – 17, regardless of their experience and skill level. It's more than a bike ride. We meet each child where they are, encouraging personal growth, grit, and resilience. We create a space where kids learn to work together, compete against themselves, and have fun while doing hard things. 
How can I help?
We are always looking for enthusiastic Adventure Leaders for Adventure Bike Club. You don't have to be a hard-core rider to be a Leader; you just need enthusiasm and a desire to help kids in our community. You don't ride? That's OK. We need help at Basecamp, too. 
What is the Adventure Leader commitment?
We would be asking you to commit to the following things:
Completing our Volunteer and Leadership Training

Passing a background check

Leading a group of youth on bike adventures one day a week, June – August 

Being a role model and leading by example 

Using all provided 906AT Leader equipment, including backpacks, the contents and two way radios. 
Tell me more about my commitment.
We will be asking Leaders to commit to at least one day a week for the entire season, approximately mid-June to late August. We'll plan to see you every week. If you have a vacation/work commitment that will prevent you from volunteering on a specific date, please let us know in advance. If you've volunteered for us before, what you read next will be a bit different: We will not be doing weekly RSVP. The plan for 2021 is that Leaders will commit to the whole season and we will handle last-minute, urgent cancelations on a case-by-case basis. Think of it like a coach committing to his/her basketball team for the season; everybody succeeds with consistency! 
What do I get?
A chance to influence young lives in your community through adventures on bike, and the opportunity to invest in your communities future by empowering kids to discover better versions of themselves through outdoor adventure. 
Is there a cost?
You'll cover the cost of your background check, and fees associated with coach training. Total cost should be $50 or less. Feel free to contact us for more info. 
How do I help?
Reach out to us by emailing adventurecoordinator@906adventureteam.com 
Can I help in other ways?
Of course! Read our Support page or reach out to via email. 
Adventure Leadership LMS 
(Learning Management System) Training start date is 4/1/21.
Introduction of new training system built by 906AT for 906AT
We're excited to launch the 906 Adventure Team volunteer online learning management system. The leadership summit of 2019 was well received and we plan to do it again, but until we can comfortably gather inside, we'll leverage this tool to bridge the gap. Due to abbreviated training in 2020 as a result of the pandemic, we will require all volunteers regardless of tenure or programmatic focus (ABC, NICA) to go through 906AT onboarding. It's important all volunteers understand the mission, and how we go about achieving it. Thank you for playing an active role in developing youth in your communities.