Adventure Team is more than a bike club. It's a program designed to help youth develop resilience, confidence, independence, and grit. We meet kids where they are and provide the leadership and support they need to discover and create better, stronger, versions of themselves. Your commitment as a volunteer will impact a group of youth and your community for years to come.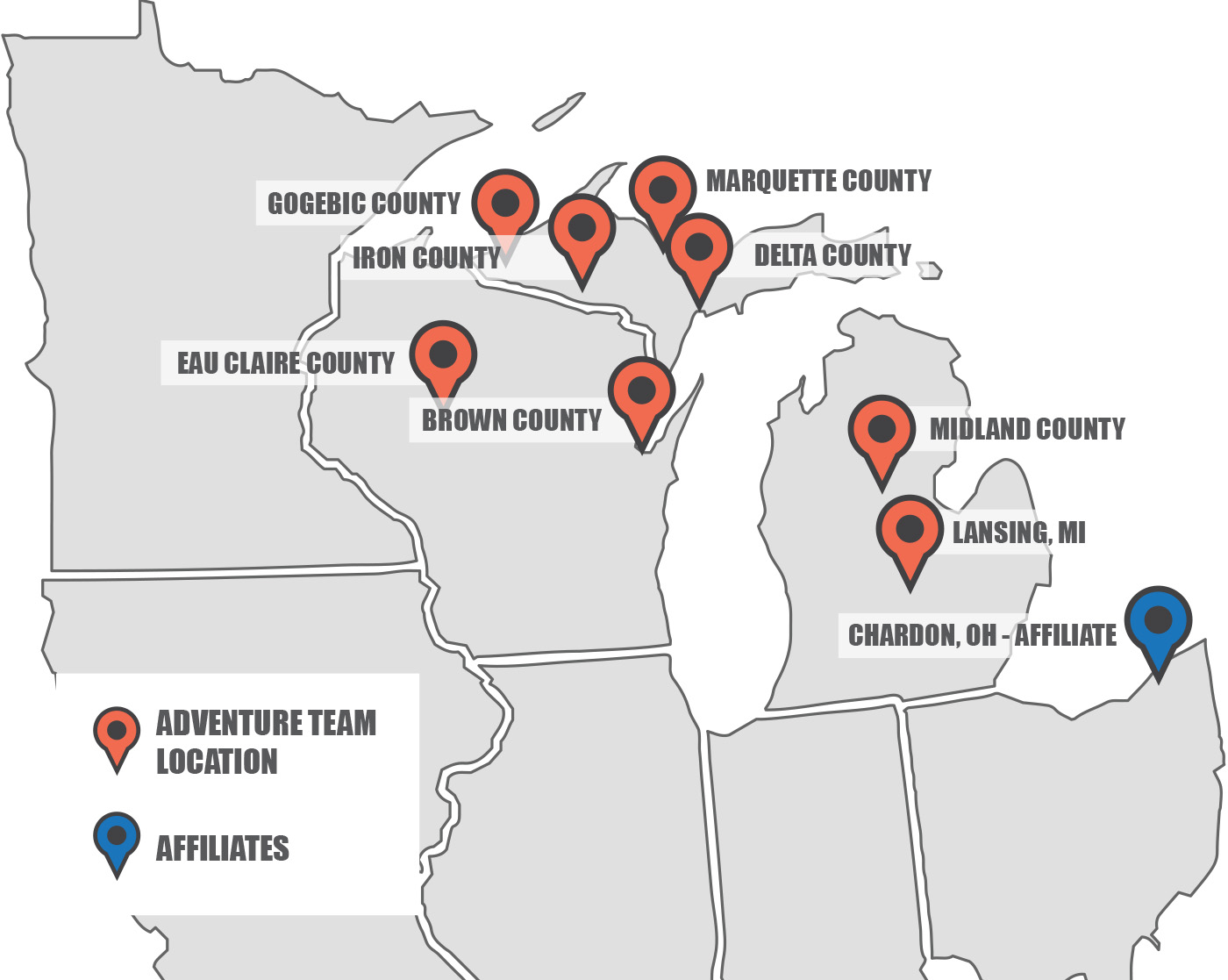 Adventure Team Volunteer 2023
New volunteers
– No previous volunteering experience necessary. Think of yourself as a role model or mentor.
– If you care about kids and want to positively impact young lives, you'll fit right in.
– New volunteers will be paired with experienced leaders.
– All ability levels welcome.
What is the weekly time commitment?
– We ask leaders to commit to one night a week. One night of programming is a 2.5 hour commitment.
– Consistent weekly leadership provides youth the best experience. Think of your group as your team.
Training requirements
– Pass a background check
– Attend the in-person Leading Adventure Summit (6 hours) – or – complete your training online (2-4 hours) by April 30th, 2023.
When does programming start?
– All Adventure Team programs begin between June 8, 2023 – June 22, 2023.
Leading Adventure Summit info
When: April 28th – 30th
MORE DETAILS COMING SOON
Why: The Leading Adventure Summit is an opportunity for new and returning Leaders to complete their training in-person over the course of one day. Sessions may include hands-on activities, discussions, and the opportunity to learn from other Leaders both within and outside of your community.
On-The-Bike training is available for leaders
When: April 28 – 30th
MORE DETAILS COMING SOON
Why: This clinic is an opportunity for new and returning Leaders to learn and develop the on the bike skills you might teach your group of riders. You will become familiar with the progression of skill development, strategies to support rider's growth, and tips for creating a positive atmosphere in which riders feel comfortable doing hard things.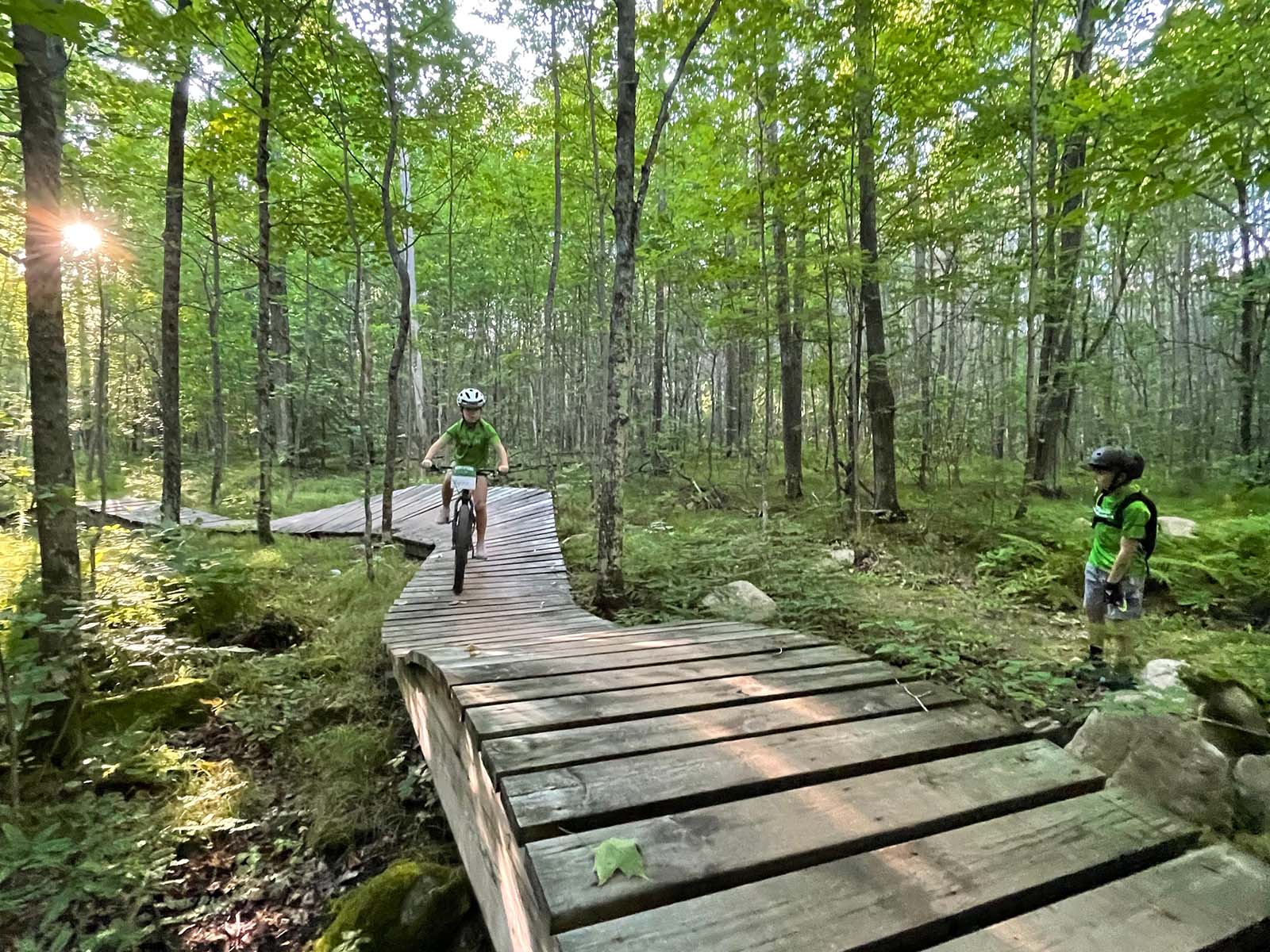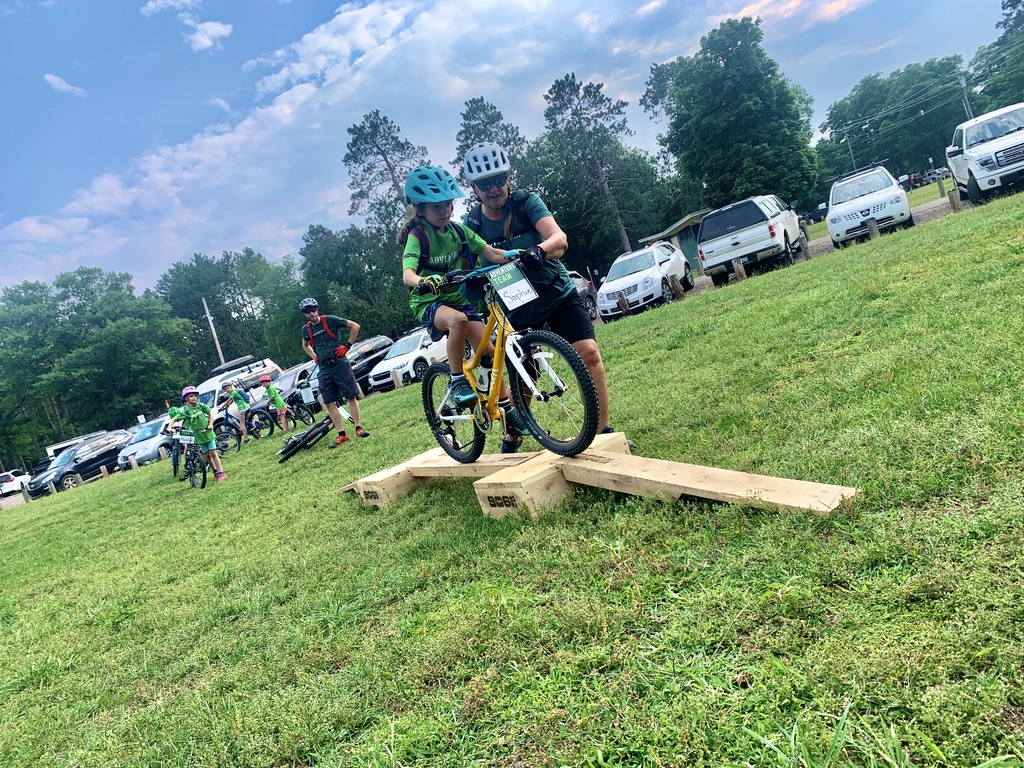 FREQUENTLY ASKED QUESTIONS
Q: How can I help?
A: We are always looking for Group Leaders, Sweeps, and Rovers to ride in the middle. We also need volunteers to set-up, tear down and keep an eye on basecamp while the groups are out on the trail.
Q: What is the commitment?
A: Select one of the volunteer roles (Group Lead, Group Sweep, Rover, Basecamp). If your community rides one day a week we ask that you attend all of the rides, unless you're on vacation. If your community rides twice a week, pick a day or do both. The commitment is really up to you, but we'll be counting on you to be there every week once you pick a day.
Q: How experienced do I have to be?
A: You can be experienced or brand new. We'll train you. We need leaders who are willing to show up and be a role model for the kids. If you're inexperienced but love working with kids, we'd love to have you on our team.
Q: What kind of training is offered?
A: 906AT offers volunteers two options. You can attend the Leading Adventure Summit or complete the training online (or do both). We also offer OTB (On The Bike) Skills for Leaders, so you know how to teach the skills we'll focus on this summer. Anyone interested in leading Race Team groups will also need to complete in-person or online training required by the National Interscholastic Cycling Association.
Q: Is this a race program?
A: This is an Adventure Program. We have a race team for middle school and high school riders interested in competing. Generally speaking 90% of our program is full of kids of every age who simply love to ride bikes with other kids.
Q: Do kids who don't want to race ride with kids who do?
A: No. We strive to offer every rider the ride experience they seek. Kids focused on racing need to be pushed harder, go farther, and "practice" race specific skills. Adventure Bike Club (ABC) is the right path for kids who view cycling as a fun social activity. Adventure Bike Team (ABT) is new this year and reserved for kids who want to go faster and farther but are not interested in racing. Adventure Race Team (ART) is for kids specifically interested in racing.
Q: Is there a cost?
A: We are constantly working toward offering training and support to volunteers at no cost. If cost is a concern, please feel free to contact us for more information.
Q: Who can I talk to if I'd like more information?
A: Email Tara