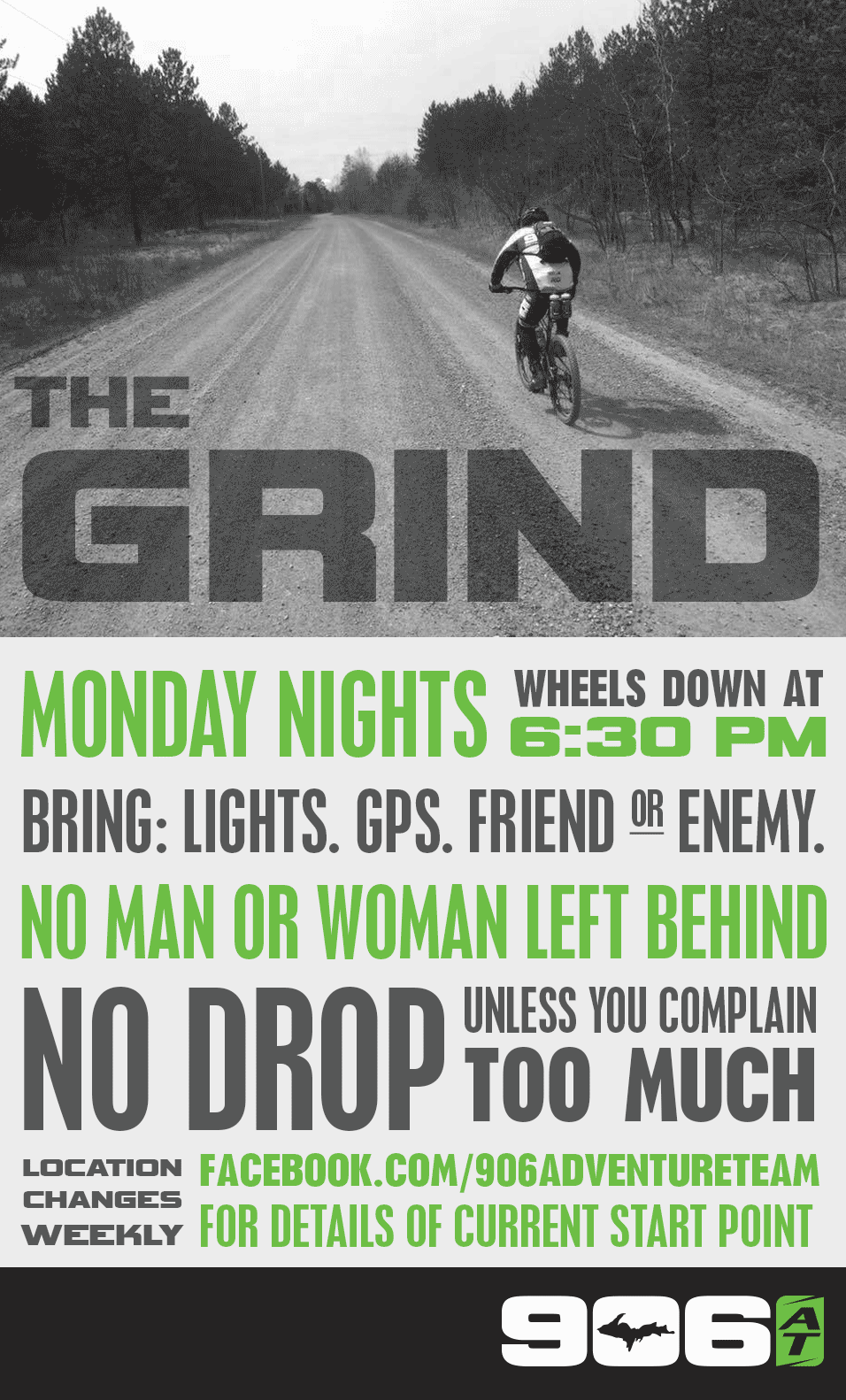 The Grind
You are invited. We're just going to ride eh' round. It's not a race, and we're not going to drop you. Well, we might, but we'll make sure you catch up. It's good to have a group, a little accountability, someone to call you out when you try to stay home. Meeting location and the route will change weekly. Keep an eye on the 906 Adventure Team Facebook Events for details.
How's it going to work? We wanna keep things simple. Bike rides shouldn't feel like work, they should be an escape from it (don't tell my boss, he thinks I love him). We will meet, see who showed up, and figure it out. Maybe we'll go as one large group, maybe we'll break into smaller groups. Be flexible.
Make sure you're prepared. Check the weather, check your gear, depending on the season charge your light. Dress appropriately. Know how to fix a flat or bribe someone to do it for you. Cycling helmets MUST be worn.
We may post ride files you can load onto your GPS.
Questions? contact us.
All information is subject to change. Please contact us for the most current information.
Empowering people to become the best version of themselves through outdoor adventure.
Learn More
When you sign up for the 906 Adventure Team mailing list