POLAR ROLL 2023
Weather
"Hey, how bout we hurry up and overthink this."
Enough talk. Time to do. The end.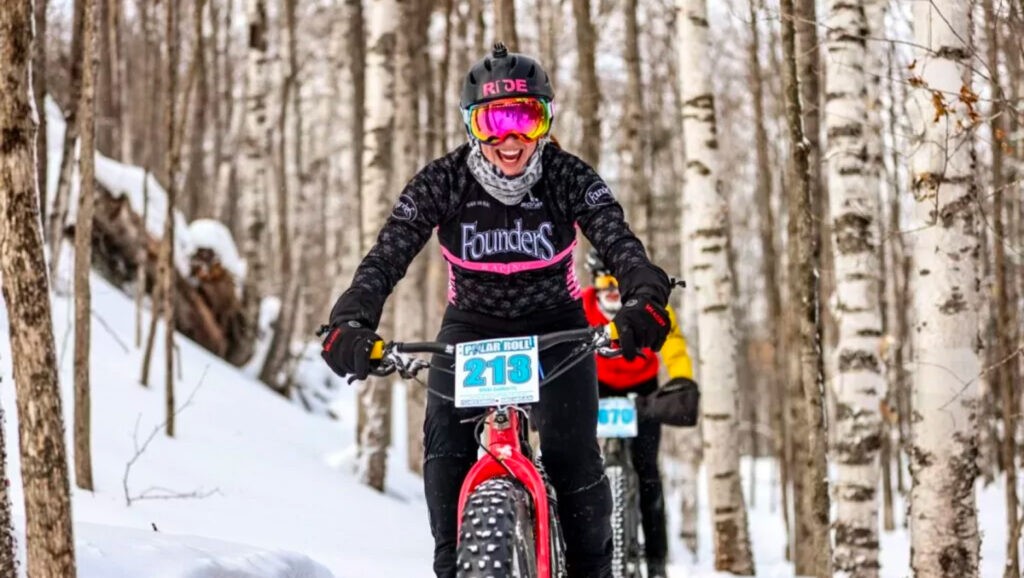 WHERE'S ALL THE EVENT INFO?
Your source for all things Polar Roll is on the website NEWSFEED. We've been putting out weekly updates every week for over a month. Today is Wednesday, February 15. If you have not read the Field Manual yet you need to catch up. Download. Dig in.
DOWNLOAD: PR23-MOD2.15 FIELD MANUAL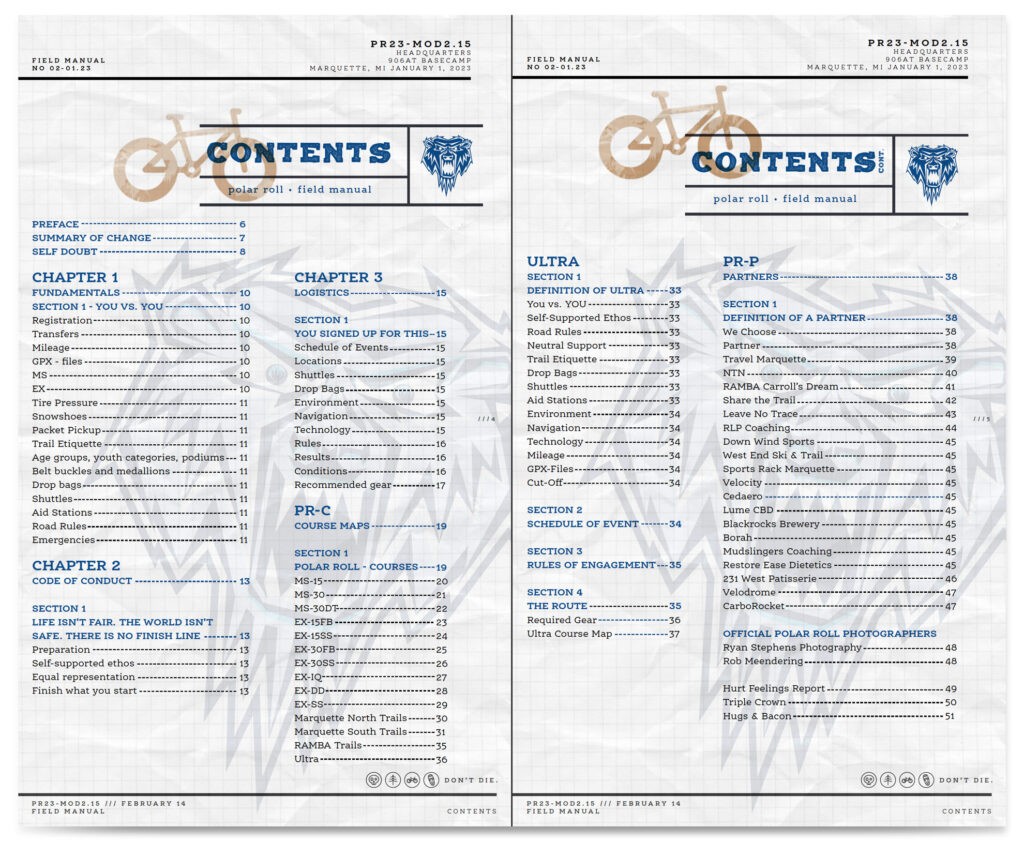 WHERE ARE THE GPX-FILES?
Right here. Download. Get them on your GPS. It's required. We had to disqualify damn near half the short racers last year because the first few racers went off-course and everyone followed em'. We're not kidding about this. If you don't follow the course and we catch it you'll be disqualified.
MS-GPX DOWNLOADS
PR23-MS15-2.13.GPX
PR23-MS30-2.13.GPX
PR23-ULTRA2.13.GPX
EX-GPX DOWNLOADS
ULTRA GPX DOWNLOAD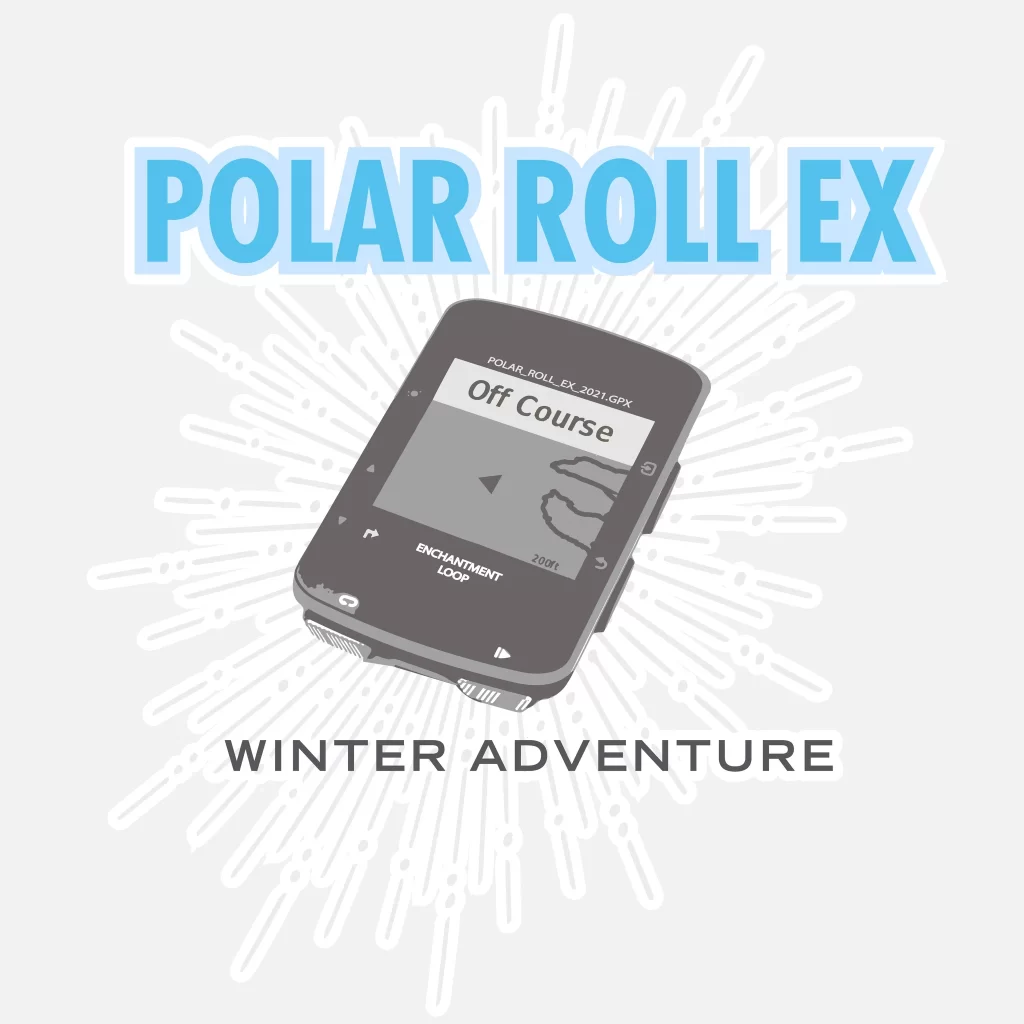 PACKET PICKUP WILL BE HOSTED HERE.*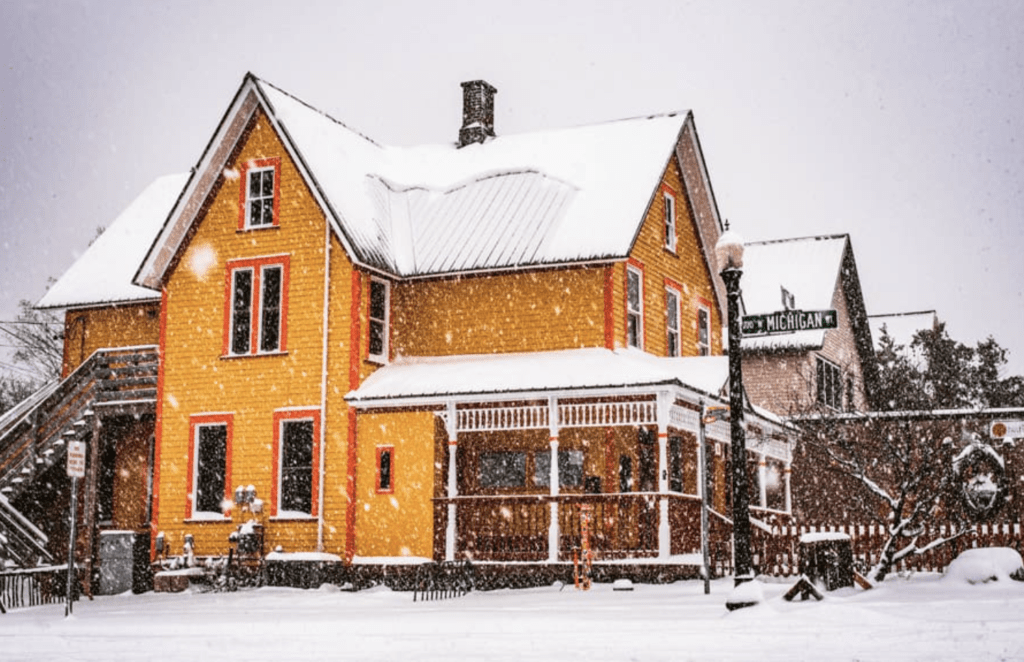 It's gonna be a full house!
* Early packet pickup is hosted here: 910 W Baraga Ave, Marquette, MI 49855
IF YOU NEED A HUG… OR MALORT… LOOK FOR THE WHEEL OF DESTINY.*
In 2015 the "Tuesday Night Rieboldt Ride" crew heard about this new Polar Roll event and thought "Damn, that's gonna be brutal. Those poor bastards are gonna need a hug!" The rest is history. "Hugs and Bacon" is a Polar Roll tradition. They'll be out on course strategically positioned to give you a hug when ya need it the most.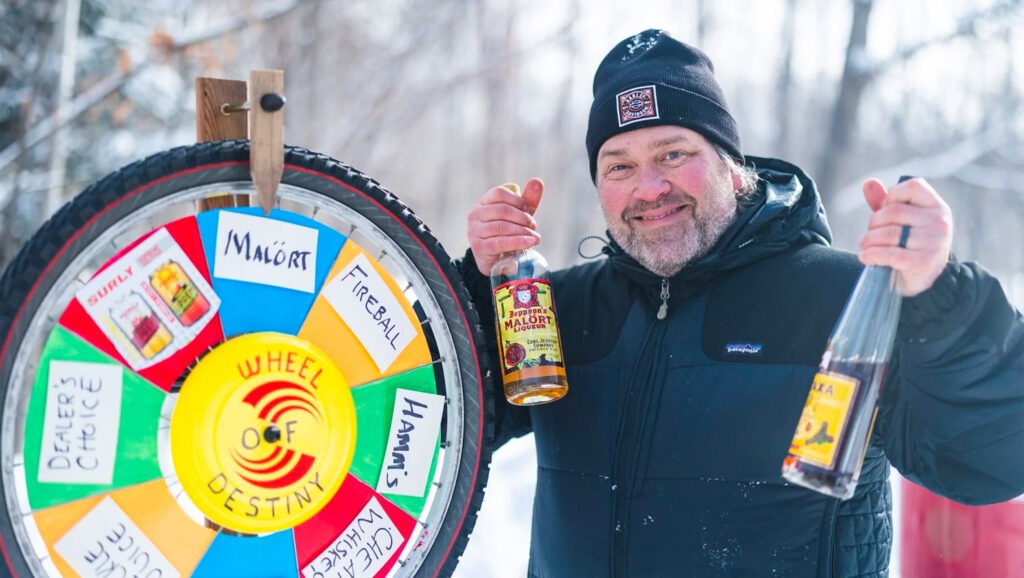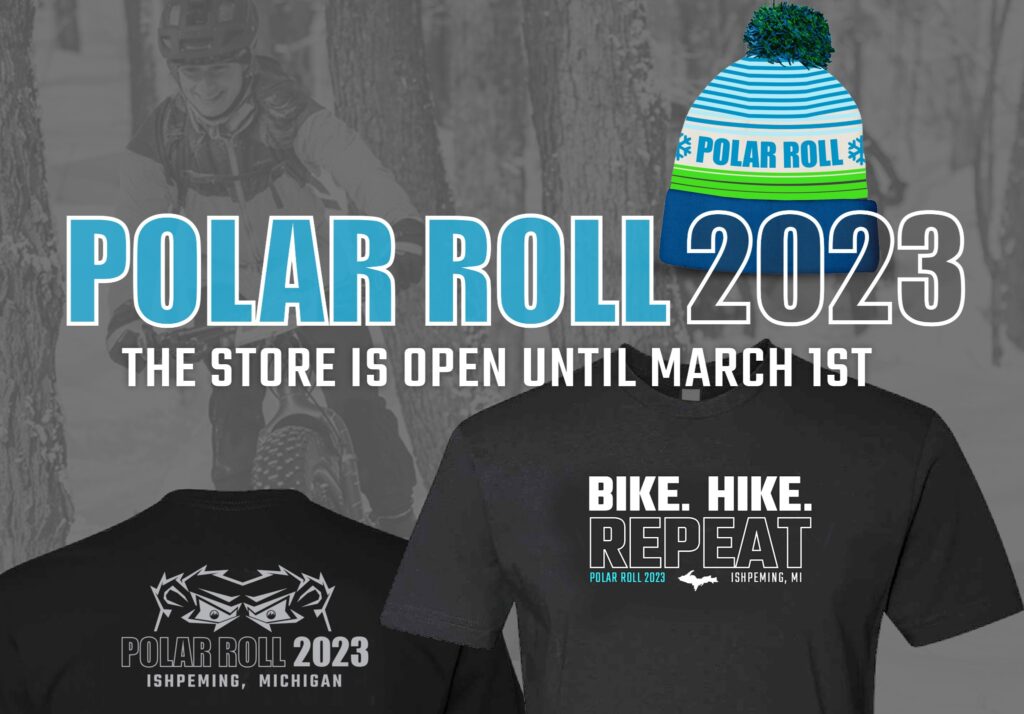 FOLLOW THE POLAR ROLL 140 ON MONDAY AT TRACKLEADERS.COM
30 riders will tackle a 140-mile course riding from Otter Lake Campground in Munising to West End Ski + Bike in Ishpeming on Monday, February 20th. They have 48-hours to finish it. You can track them live on Trackleaders.com or keep tabs on our Facebook page. We'll provide updates along the way.
PARKING DOWNTOWN
Please don't park in business parking lots, i.e. St. Vincent DePaul, etc. They're open on Saturday. There are parking lots around the school and places to go on the streets. Don't fill up business parking lots.
HANGOUT AT THE FINISH LINE
Hang with us by the fires or hang in the gym. Grab some soup (or chili?) from the aid station, grill some meats, and #finisher treats. We'll be there till the last racer comes home.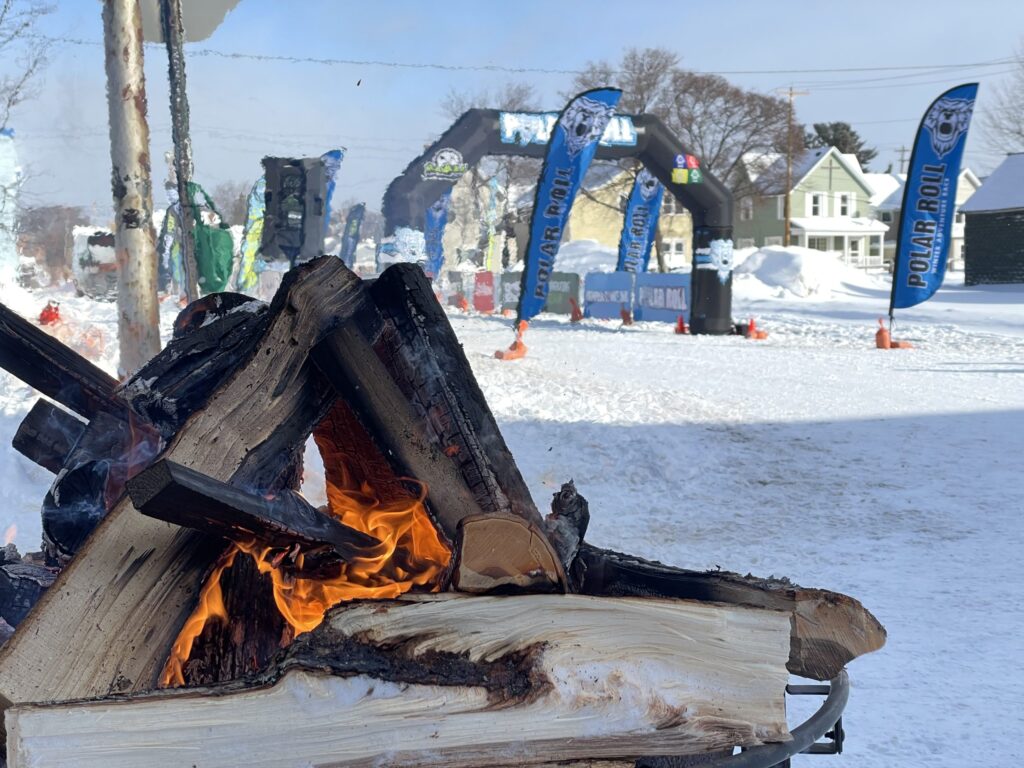 WE FOUND A HOME. OPENING SUMMER 23'.
Stop by the Polar Roll Finish Line to learn more. Look for the Adventure Team tent and fire pits.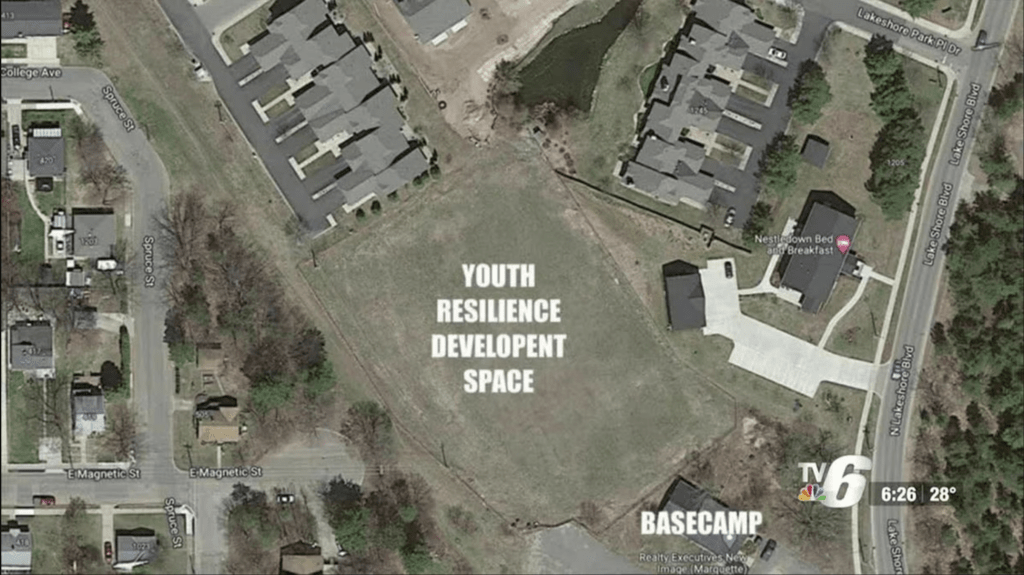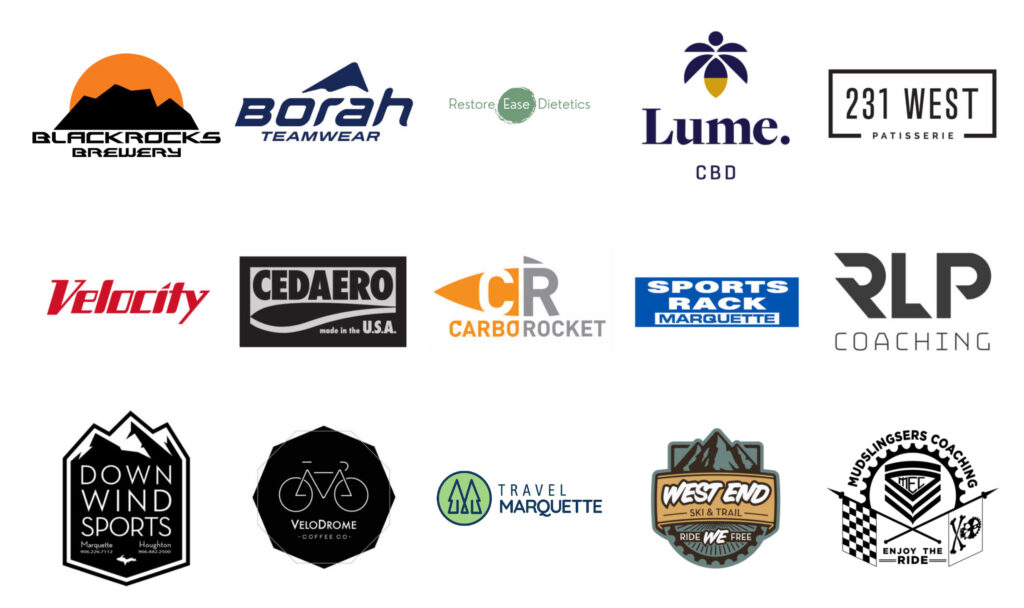 IT'S ABOUT COMMUNITY
Adventure Team is a production of the 906 Adventure Team, a 501(c)3 Non-Profit. The organization is based in Marquette County and currently serving communities in Delta, Eau Claire, Gogebic, Iron River, Marquette, Midland, Brown, Lansing, and Iron County with a mission to empower people to become the best version of themselves through outdoor adventure.