The State of Adventure
By now, we thought things would be further along and more clear – they're not. When we'll be able to gather en masse again in Michigan remains a mystery, and we expect public reaction to be mixed when we do. Polar Roll, Crusher, and Marji Gesick are the economic engine under our non-profit hood, enabling 906AT to support our youth program, Adventure Bike Club, and trails in three Upper Peninsula communities. We'd like to see things return to normal as quickly as you, but we also have to step back and ask, "What is normal going to be?" Our communities are rural, and while the resources are excellent, they're also limited. We can't ignore the potential impact of our decisions, or miss an opportunity to walk the talk, and live the ethos we ask kids to embrace. We tell the kids life isn't fair, to adapt, be resilient, and step outside their comfort zone. We challenge them to do hard things and evolve. Now it's our turn.
The events have always followed a self-supported ethos, imploring participants to come prepared, be accountable, and work together. We've created a culture of inclusion and an event atmosphere celebrating the accomplishments of everyone from elites to weekend warriors, men to women, and youth. And, don't forget Support Crews, which are made up of family, friends, and trail magic, helping us #findourlimits and finish what we start. They've been a big part of every 906AT experience, and will continue to be in the year ahead.
The following updates and event announcements are our way of taking control of things within our control, so we can focus on what needs to be done and do it well. Like you, we wish it was different, but like we tell the kids, life isn't fair. Instead of complaining about things outside our control we'll make the very best of what we can.
Marji Camp
Will run as planned, as it did in 2020. If you're signed up, get ready. Our venues have been secured and we'll be ready for you. Updates to the Marji Camp page will be made soon.
Spring Training (Youth)
We will not offer spring training this year. We hope to do it again in the future.
After-School Bike Club (Youth)
We will not offer bike clubs after school this year. We hope to do it again in the future.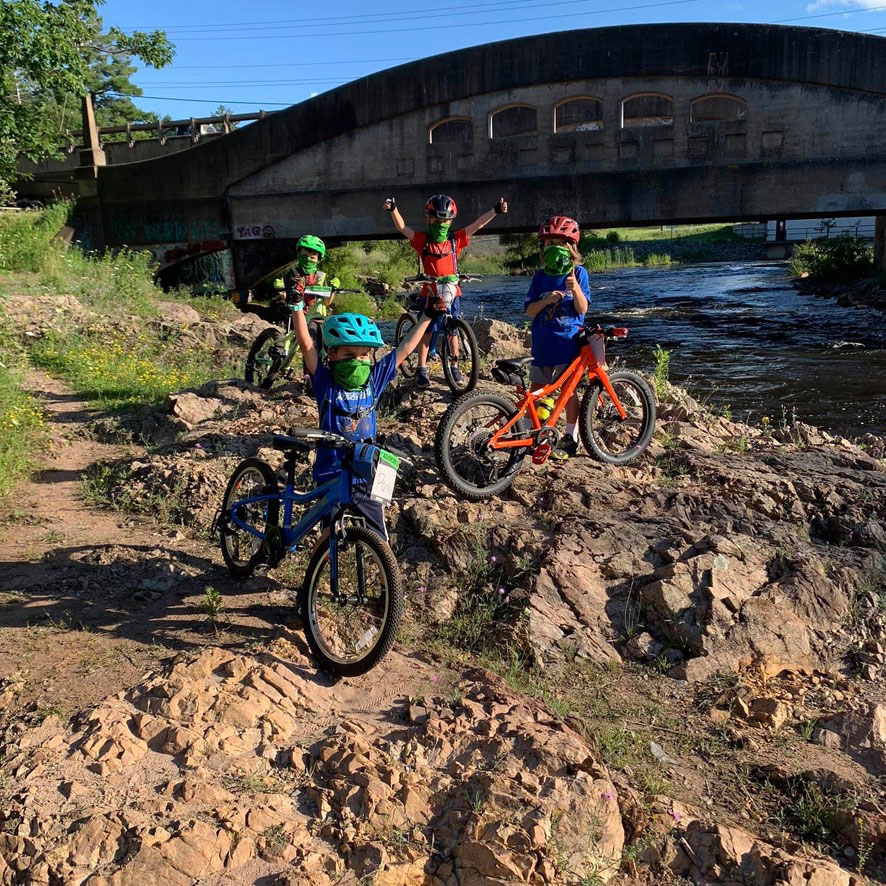 Adventure Bike Club (Youth)
We're gonna roll! Volunteer recruitment begins 3.01.2021. Volunteer training will commence 4.01.2021. Online Adventure Bike Club registration opens 5.01.2021. Mark your calendars, because it sells out in minutes! You'll find us empowering youth in three Upper Peninsula communities (Delta, Gogebic, Marquette), and our goal is to get back to working with close to 500 U.P. kids this summer. Marquette will ride on Monday and Thursday (same plan as last year), Delta on Thursday, and Gogebic on Wednesday. We'll start with orientations the week of June 14th and ride until late-August. Operationally we will continue to follow the covid protocols added in 2020.
We're going to share a couple more exciting tidbits. We've been busy this winter! In 2021 we're rolling out an online volunteer training platform created for 906AT by 906AT. Eight years of structure, process, content, and lessons shared in one place, for all of our 906AT communities to use. It's a big step forward, and it puts us in a position to share the next tidbit. We plan to grow (create new Adventure Team communities), but you'll have to wait a bit longer to learn more.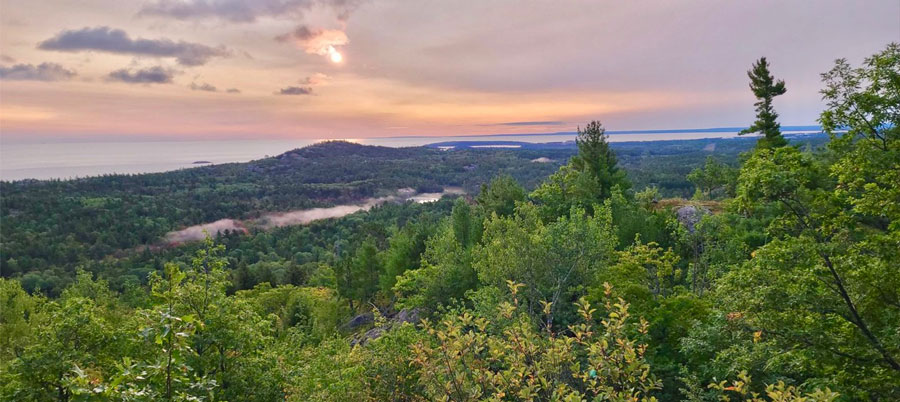 Crusher
Crusher will run full EX mode for 2021, with a caveat. For those looking to do the P2P from Copper Harbor to Marquette: We're planning to offer a self-supported option, and it will run on what would have been the original weekend of July 16th – 18th.  We've secured "Trails End" in Copper Harbor. Spots are limited to 200. You'll need to get yourself there (no shuttles), and you'll be on your own (self-supported ethos). Neutral support will be allowed. Trackers will be supplied, and we'll more than likely troll the course that weekend heckling you. Finish line TBD.
EX routes will begin and end on the West End this year. Official basecamp to be announced in March. The venue change will allow us to offer new routes in 2021. Crusher-EX will run July 1 – September 30, 2021. The FIST challenge will return. We'll be consolidating ALL categories on bikereg.com to EX. If you are registered in a non-EX category, we're going to move you (unless you're in the P2P).
2020 opened our eyes to a lot of new possibilities, and a new group of people who want to join the adventure. Honestly, we think EX makes Crusher better. The format allows us to offer a great event, reach more people, mitigate risk within the community, and give everyone a goal for the year. In a lot of ways, Crusher was better in 2020 because of the event and you, the online community.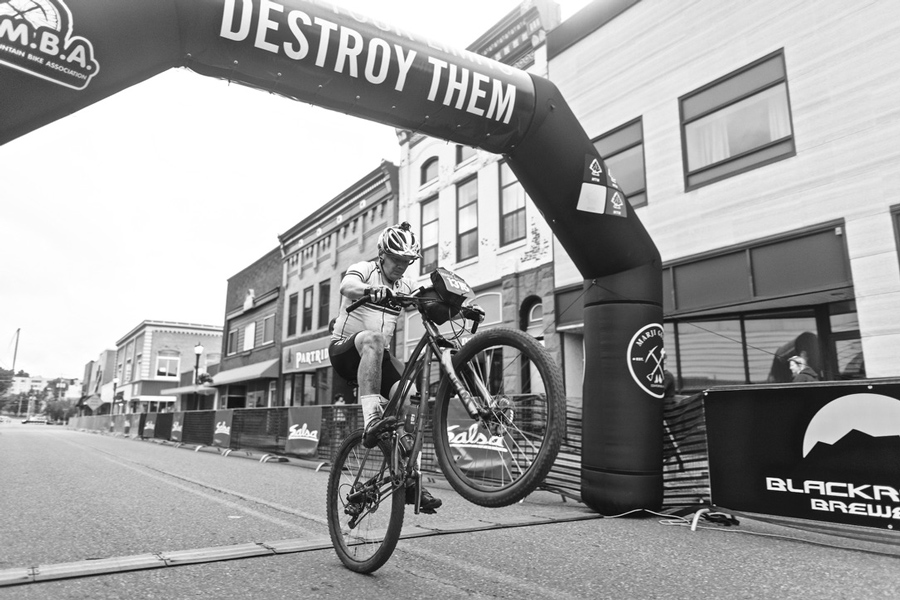 Marji Gesick
We commit the following: We'll find a way to make it go, in a way we're proud to call it a 906AT experience. We will work with RAMBA and NTN Trails to explore signage alternatives in the event we can't gather. Marji is important to us, and we know it's important to you. It's far enough away that we'll let things play out for now, and develop multiple plans. The main takeaway: we plan to run Marji Gesick – with signage, in a safe way the community can be proud of, and in a way that it will feel like the Marji you've helped create. Get ready to #findyourlmits. We have a date with #unfinishedbusiness.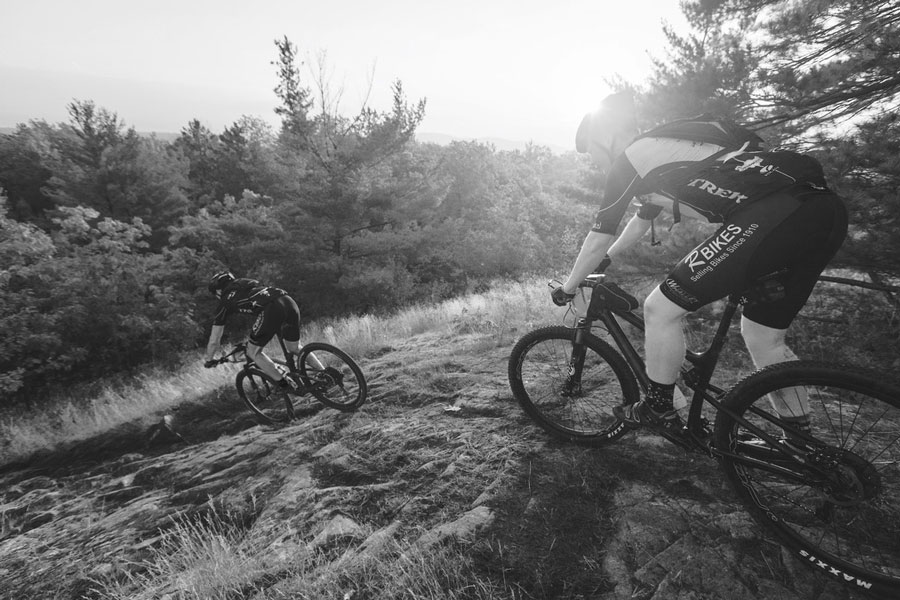 Triple Crown – Secret Event
Another tough call. We're going to push the Secret Event to early 2022, here's why: Many key events here in Michigan have already moved their dates to late-2021, the same time we planned to host the Triple Crown event. Many events do not benefit from the same adventure-centric flexibility we enjoy, and therefore, rely on the traditional single day race format to be successful. We don't want to create a conflict or compete with them on those weekends this year in October. We hope everyone will find a great event nearby and support it. On a positive note, this gives you one more year to qualify and be part of the inaugural Triple Crown event.

Project Adventrus
On 5.22.2021 Marc Salm, Liz Belt, Kelsy Kellerman, and I will attempt a 1,600-mile human-powered circumnavigation of the Upper Peninsula. Follow us on Facebook: https://www.facebook.com/projectadventrus if you want to keep track of what we're up to . We plan to leave from the Keweenaw Rocket Range and return to the Keweenaw 17-20 days later, finishing atop Brockway Drive overlooking Copper Harbor. Here's a link to something I wrote after Marc and I returned from Project Adventrus 1.0 in October – https://blametodd.com/2020/11/23/to-our-limits-and-beyond.
We are regular people with full-time jobs, obligations, and young families. The intent of this journey, and sharing of personal stories, is to show the magnificent ability humans possess to collaborate and overcome incredible odds, and how those odds truly galvanize us. We hope to directly (while en route) and indirectly (through film) connect with other people, demonstrating how the things that really matter in life come into focus when you remove all distractions. This is particularly important within the age of technology in which we live.
We hope through telling our stories it will encourage others to do the same. If you are interested in learning more about the project, I invite you to reach out.
A note from the Director of Adventure
We spent 2020 like you – not knowing what would happen one moment to the next. Armed with the information available to us today and what we learned last year, we're going all-in and plan to make 2021 another memorable year for adventure. You have the answers, now you can get ready. Will we return to gathering en masse someday? Yes. I believe we will, but when remains to be determined. We're aiming for Marji, and if we can't gather, we'll #adapt and offer an out-of-the-box solution. For those of you who truly enjoy the EX format, don't worry, it's not going away, now or in the future. 
I want to say a few things about the state of events, in particular, the stigma associated with what some people deem to be "virtual". 906AT isn't running virtual events, and to be honest when you look at our events in 2020 compared to previous years, the experience wasn't much different. You were expected to be self-supported. The route was longer than we said it would be. You had to use a GPS. You spent the majority of a day, or slightly less, alone. People got lost. There weren't a ton of people at the finish line, and the podium didn't pay very well. Here's what WAS different: The new format appealed to people who had never participated in an organized event. You could do the event whenever you wanted to, with whoever the hell you wanted to do it with. You could do it multiple times. More kids participated – many of them with parents. 30% of the field was female. If you left town with #unfinishedbusiness you didn't have to wait a year to apply what you learned, you could come back and give er' another go.  Our mission is to empower people to discover the best version of themselves through outdoor adventure, and to that end we succeeded in 2020, and early 2021 with Polar Roll-EX. I'm happy to say the only thing virtual about EX for a lot of folks, is that kicks ass, sometimes your own! 
While many will spend this year waiting to "go back to normal", we're focused on what the new normal is going to look like. 906AT events have always focused on challenging you to compete against your fears, not the man or woman next to you. Let me be clear, we love the competitive side of the sport and a good ole' fashioned single-track throw-down amongst the elite, everyone else too, including DFL. Gatherings aren't going away, we're simply looking at how we can #adapt, offer more options, and reach more people. In 2021 we're going to focus on what we can control and get to work offering you the best experiences possible. Playing "wait and see" handcuffs us, and prevents effective planning. By making a decision we can move forward and start to look at how each event will look this summer under the formats listed above. 
Thanks for listening. Ride on.
Todd Poquette – Director of Adventure, 906 Adventure Team
todd@906adventureteam.com
906-748-0034
"Empowering people to become the best version of themselves through outdoor adventure.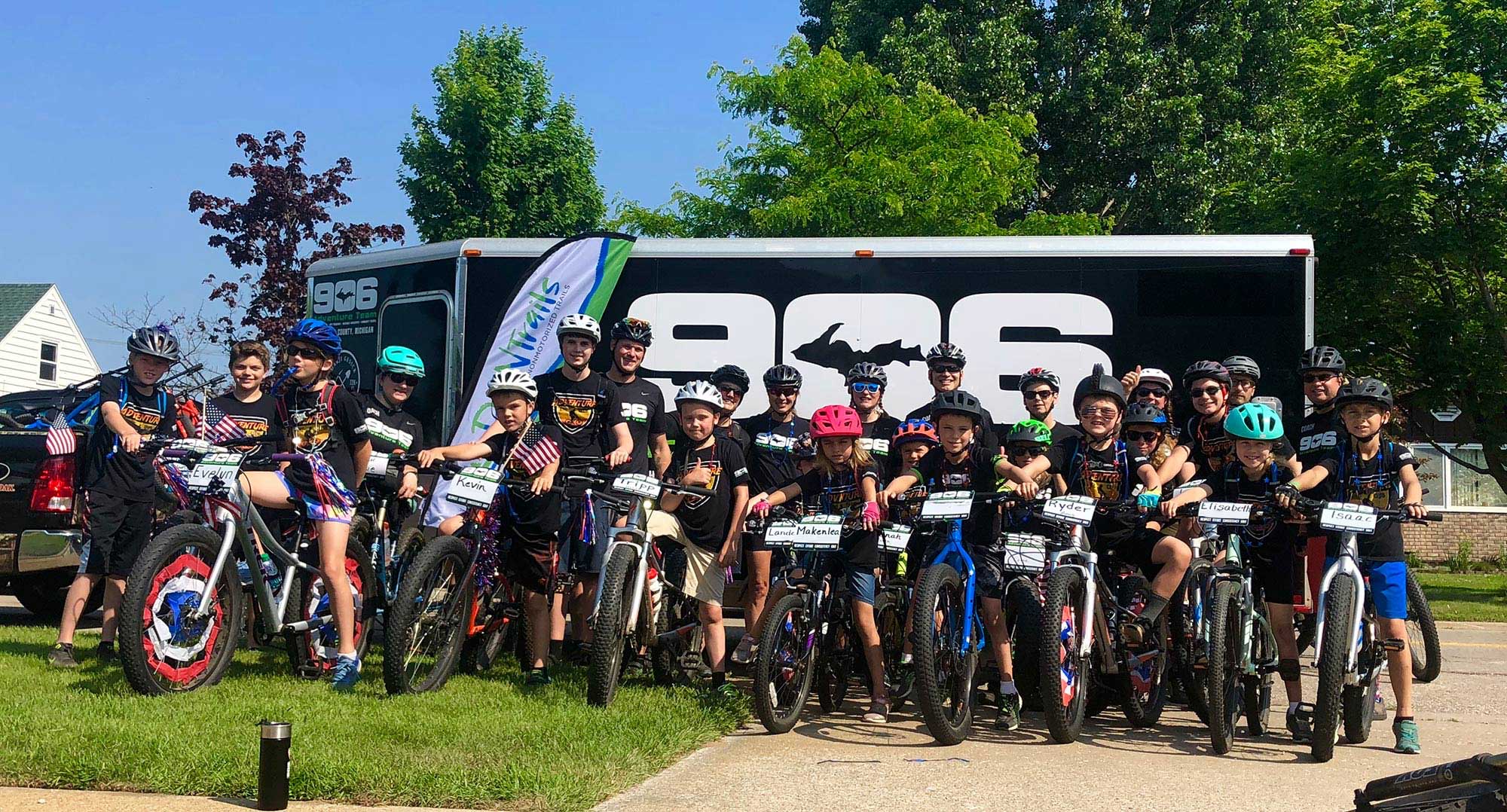 It's all about Community.
We asked you to #adapt in 2020, and you did. Now we're asking you to join us and #forge ahead. 2021 is about doing what you do best, making the most of what you have, and getting better every day.
While a lot of races out there are run by for-profit companies, that's not the case for Marji Gesick, Polar Roll and The Crusher. All of our events are productions of the 906 Adventure Team, a 501(c)3 whose mission is to empower people to become the best version of themselves through outdoor adventure. We don't have a large staff of people (two, to be exact) or significant overhead, and that enables us to donate a significant portion of race revenues in two ways:
Since 2015, we've given back more than $141,000 to the trail-builders of RAMBA, NTN, Sisu Dirt Crews, WinMan and the DCNT. We also support youth adventure programs in three communities and have plans for that number to grow in the near future. 
In 2021 we're building a learning management system to train 150+ volunteer Adventure Leaders, and have our eyes on the future: planning to grow from 500 youth served to thousands. Together with your continued support and a network of dedicated partners, we will connect kids with each other, their communities, and give them a healthy alternative to time spent on devices.