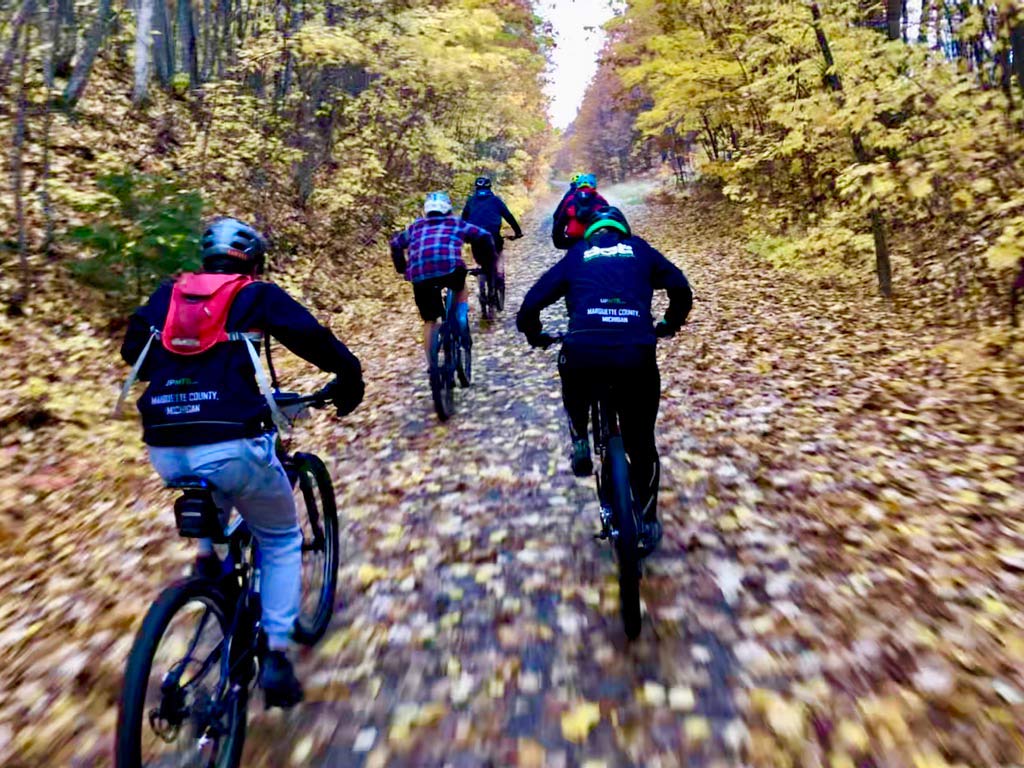 Required Equipment
Hardtail or Full-suspension mountain bike
Cycling specific helmet
Hydration: two bottles or a hydration pack
Enough healthy snacks to fuel the athlete for two hours
Protective eyewear
Multi-tool
Master-link
Chain breaker
Air pump (we do not use CO2)
Tire lever
All information is subject to change. Please contact us for the most current information.
Adventure Race Team
The Season
June 1st, through October 30th.
How we group athletes
We will group the athletes by age and grade. Exceptions to this rule are made on occasion but infrequently. Middle school athletes 6-8th grade will focus on core skills and fun rides. High School athletes will train with more intensity and emphasis on performance. All grades will experience hill-climbs, interval-like efforts, and a variety of challenging practices. Groups form based on riding strength, speed, and proficiency. Coaches will determine groups. We will not group an athlete with friends if he or she cannot perform at the group level. Athletes will earn their way up and down the group ladder based on performance. If an athlete wants to move up, he or she will need to put in the time and earn the move. Conversely, if an athlete is not putting in the time and starts to hold a group up, he or she will be moved to the group below the current group.
Attendance
Consistent participation in practice is critical – athletes will be expected to attend all practices. We realize some exceptions will be necessary based on vacations and family commitments. Athletes who do not attend practice on a regular basis struggle to hang with the athletes who show up every week – allowing your athlete to miss regularly is going to put him or her in a very difficult position.
All athletes are expected to arrive 10-minutes early. They are required to have all required gear, hydration, and nutrition, and perform pre-ride bike checks on their equipment. Arriving to practice without required gear results in no practice for that athlete.
Code of Conduct
Athletes and parents will review 906 code-of-conduct policies. Violation of either policy could result in expulsion from the team. We prioritize character, integrity, sportsmanship, and teamwork above winning. Substance abuse, profanity, poor school performance, and conduct considered detrimental to the team may be grounds for removal from the team. The code of conduct extends to parents: we are not coaching an elite mountain bike team, this is a high school mountain bike team. Our coaches volunteer their time to work with your student athletes. Our goal is to help kids develop an appreciation for cycling as a life-long sport and activity. If this approach is not sufficient, professional mountain bike coaches can be hired to coach your athlete outside of our practices.
Empowering people to become the best version of themselves through outdoor adventure.
Learn More
When you sign up for the 906 Adventure Team mailing list